Crescent Petroleum signs three contracts to develop oil and gas fields in Iraq
Crescent Petroleum signs three contracts to develop oil and gas fields in Iraq
The agreement is for exploration and production of oil and gas from two blocks in Diyala governorate and one in Basra governorate
Crescent Petroleum, Middle East's oldest privately-owned upstream oil and gas company, has signed three twenty-year agreements with Iraq's Ministry of Oil to appraise, develop, and produce oil and gas in the country.
The agreement is for the exploration and production of oil and gas from two blocks in Diyala governorate and one in Basra governorate.
The agreements are expected to deliver much-needed natural gas to fuel nearby power plants and improve government services, creating thousands of new jobs in Diyala and Basra.
Crescent Petroleum's winning bid in Iraq
The contracts follow Crescent Petroleum winning the Iraq ministry's fifth bid round.
Crescent Petroleum will develop the Gilabat-Qumar and Khashim Ahmer-Injana fields in Diyala Province, to initially produce 250 million standard cubic feet per day (MMscfd) of natural gas.
A third exploration block – the Khider Al-Mai block in Basra province – will be explored and developed to add further supplies of oil and gas.
The contracts were signed at a ceremony today held at the Oil Ministry in Baghdad attended by Iraqi Prime Minister Mohammed Shia Al-Sudani and Deputy Prime Minister for Energy Affairs and Minister of Oil, Hayan Abdul Ghani, as well as Crescent Group Chairman Hamid Jafar, and Crescent Petroleum CEO Majid Jafar.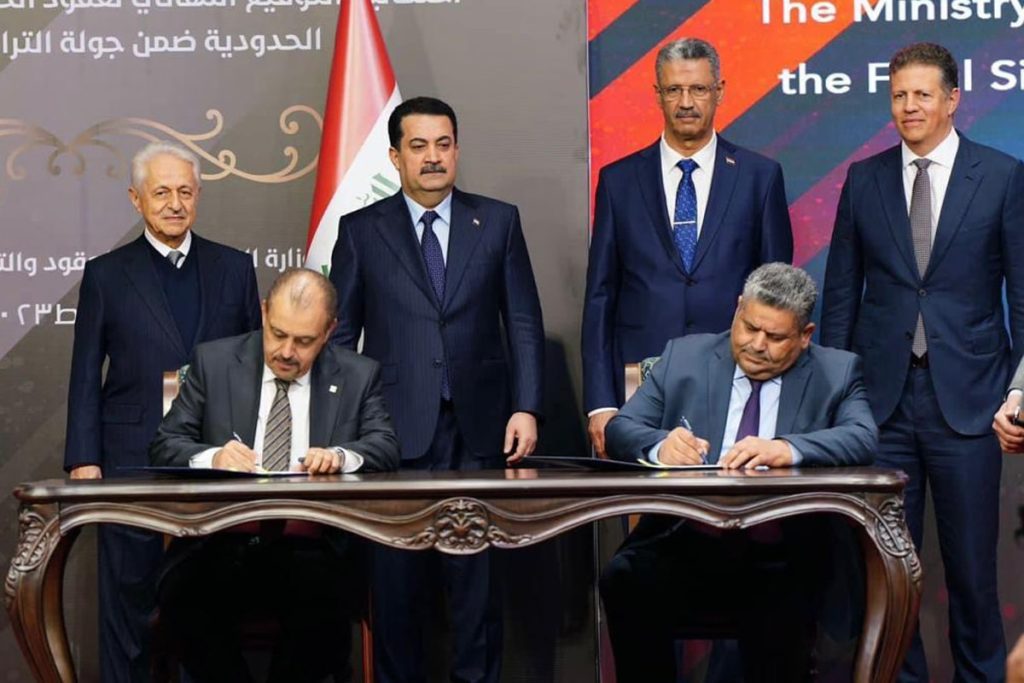 Production of gas from the Diyala operations is expected within 18 months.
The company will build a processing plant on site as well as pipelines and infrastructure to supply gas to nearby power plants.
Crescent Petroleum is committed to achieving 90 percent local employment at its operations.
Abdulla Al Qadi, Executive Director of exploration and production at Crescent Petroleum said the company's new planned investments and operations will create thousands of new jobs and support the local and national economy.
"Gas and oil supplies from these operations will help improve services and local economic development for the people of Iraq," he said.