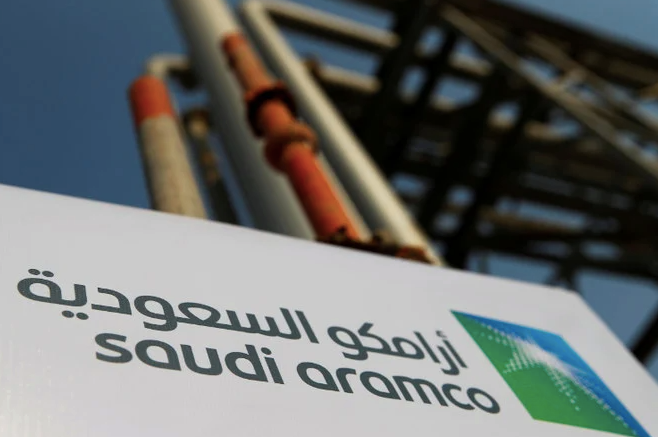 Saudi Aramco increases access to North America's largest oil refinery as it launches new US subsidiary
Saudi Aramco increases access to North America's largest oil refinery as it launches new US subsidiary
RIYADH: Saudi Aramco's global trading arm has bought US firm Motiva Trading as it seeks to expand its footprint across North and South America.
As well as acquiring 100 per cent of the firm, Aramco Trading Co. has also launched a Texas-based subsidiary – Aramco Trading Americas.
The new entity will be the sole supplier and 'offtaker' of Motiva Enterprises, the owner of North America's largest oil refinery with a crude capacity of 630,000 barrels a day of consumer and commercial grade fuels and base oils.
"The acquisition of Motiva Trading and the establishment of Aramco Trading Americas are a giant step towards executing our ambitious global growth strategy, which aims to expand our geographical reach and scale of operations, while further strengthening our product flexibility and optionality," said President and CEO of ATC Mohammed K. Al-Mulhim.
Furthermore, by allowing customers access to a sturdy hydrocarbon system, this is projected to bring about strength in the global value chain in the future, according to the statement.
The deal is the latest between Aramco and a US firm, with the Saudi company signing an agreement valued at $250 million in September 2022 with Beyond Limits, a California-based artificial intelligence technology company, to build a global AI corridor.
The corridor would create an ecosystem in the Kingdom by commercializing complex AI solutions, training Saudi talent and supporting Saudi startups.
Ties between Saudi Aramco and the US go deep, with the energy company employing thousands of staff at research and technology centers in Houston, Detroit and Boston, as well as at its corporate headquarters in New York.
It owns and operates the Motiva refinery and petrochemicals facility on the coast of the Gulf of Mexico, the biggest such plant in North America.
Speaking after the announcement, Aramco CEO Amin Nasser told Bloomberg he is seeing increased demand for fuel from China and is discussing investments in petrochemicals with Chinese companies.
Demand for jet fuel is now around 1 million barrels per day, which is below pre-pandemic levels but is improving, he added.